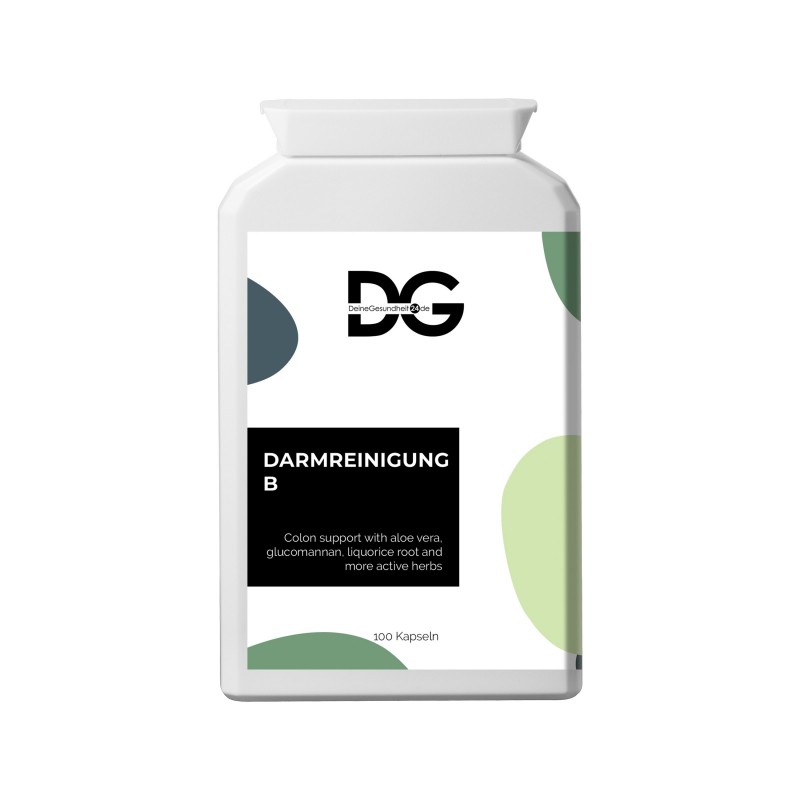  
CLEAN BOWEL B
high-strength bowel and digestion cleanser with aloe vera, glucomannan and liquorice root

Free from colorings, flavorings and preservatives, lactose, gluten, soy, sugar, yeast. Suitable for vegetarians and vegans. Kosher.

Each 810 mg capsule contains:
rhubarb powder,
burdock root powder,
cayenne powder,
fennel seed powder,
ginger root extract 20: 1,
glucomannan powder,
aloe vera extract 200: 1,
liquorice root extract 4: 1,
barberry bark extract 10: 1,
dandelion root extract 4: 1.
Ingredients: rhubarb powder, hydroxypropylmethylcellulose (HPMC) (vegetarian capsule shell), burdock root powder, cayenne pepper powder, fennel seed powder, ginger root extract 20: 1, glucomannan powder 90%, anti-caking agent: magnesium stearate: 1, vegetable source: 1, aloe vera extract 4 200, aloe vera extract 4 200 Barberry bark extract 10: 1, dandelion root extract 4: 1.

Note: The recommended daily intake should not be exceeded. Dietary supplements should not be used as a substitute for a varied, balanced diet and a healthy lifestyle. Consult your doctor before taking any nutritional supplements.

Keep out of reach of small children. Store in a cool and dry place.

Recommended dose: 1-2 capsules 1 to 3 times a day.

100 capsules