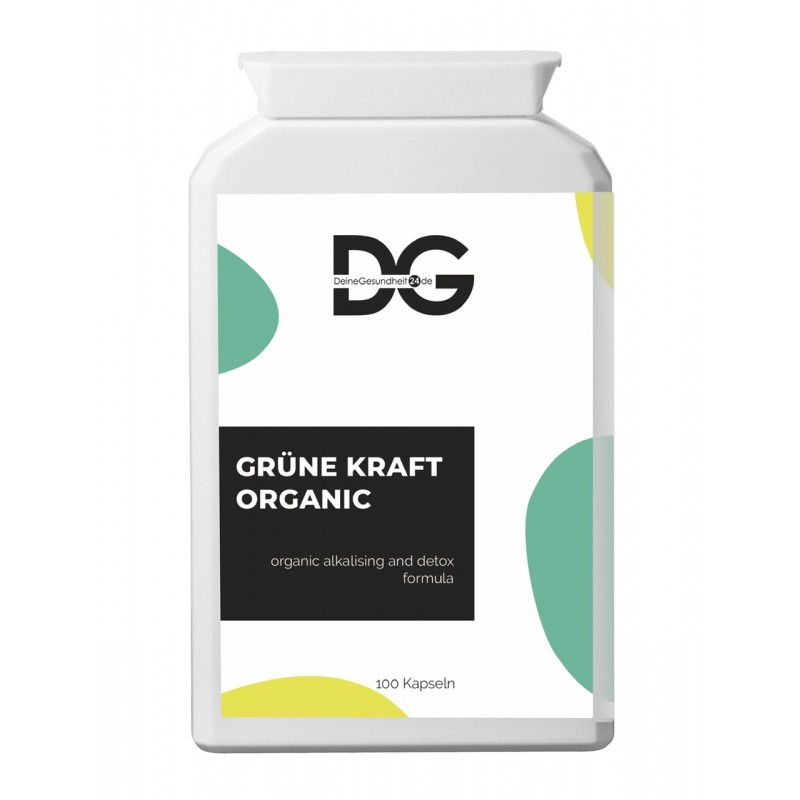  
GREEN POWER ORGANIC
Green Power Organic is a powerful all-in-one alkalising, cleansing, detoxification and daily nourishment formula, which combines the best of nutrient-dense foods from both Seagreens® food-approved seaweed and Earth's soil.
This food supplement is iodine-rich and high in a broad spectrum of protective nutrients, including antioxidants, phyto-chemicals, polyphenols, enzymes, amino acids, vitamins and minerals.

Does not contain any coloring, flavoring or preservatives, lactose, GLuten, soy, sugar, yeast, suitable for vegetarians and vegans. Kosher.
Each 590mg proprietary blend capsule provides:
                                                                           %NRV*
Iodine (from the organic seaweed) - 192mcg           128%
*NRV = Nutrient Reference Value
Also provides:
Organic seaweed - 300mg
Ascophyllum Nodosum and Fucus Vesiculosus powders
Hydroxypropyl Methylcellulose (HPMC) capsule shell
Other ingredients - 290 mg
Organic spirulina powder
Organic artichoke powder
Organic chlorella powder
Organic green tea leaf powder
Organic ashwagandha root powder
Organic cayenne powder