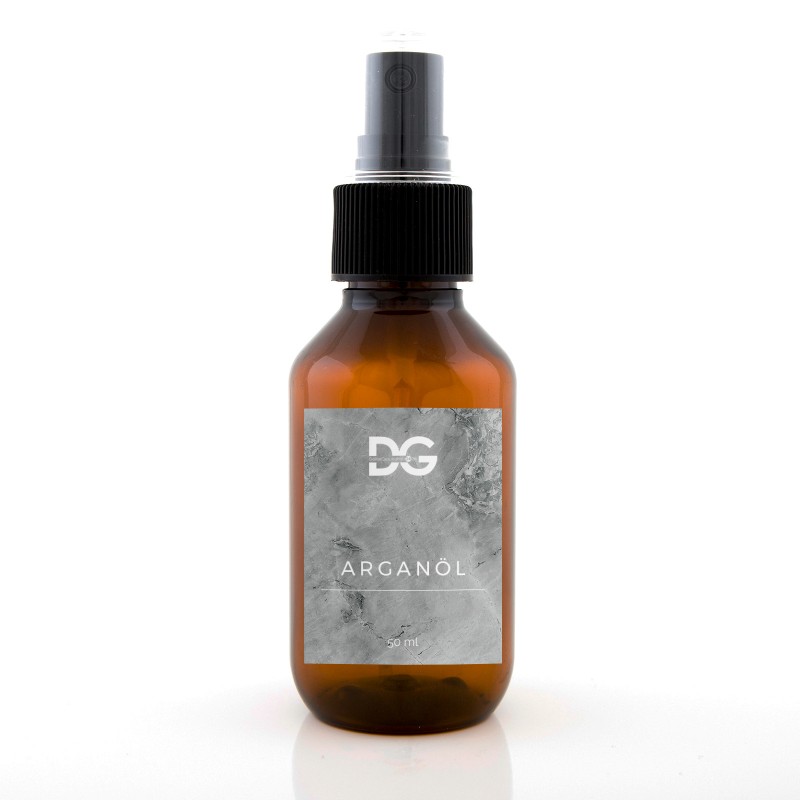  
ARGAN OIL
All skin types

Ingredients: 100% pure, refined argan oil

Animal-free and vegan.

50 ML
Properties: this rich, skin-caring oil contains essential fatty acids and natural vitamin E, a powerful antioxidant. Argan oil is known for its regenerative effects. Can be used on the body, face, eyelashes, hair and nails as day and night oil.

Usage for skin: just a few drops on the skin or in your cream make the skin soft and supple and protect it from the effects of a modern lifestyle.

Usage for hair: for shiny and healthy looking hair, massage a few drops into your hair after shampooing or before styling.