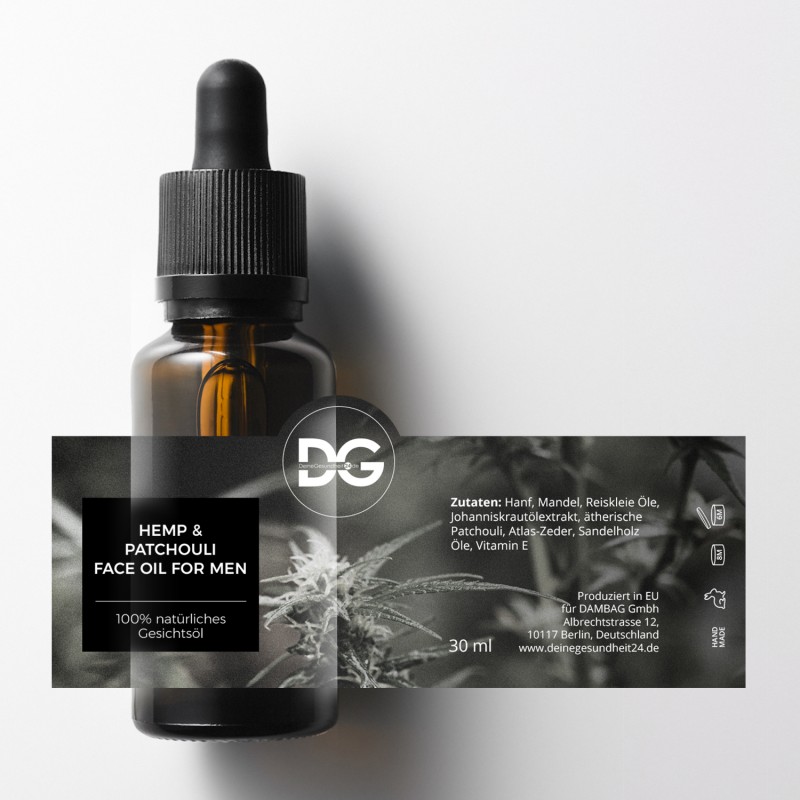  
HEMP & PATCHOULI FACE OIL FOR MEN
100% natural oil
100% natural ingredients: hemp, almond, rice bran oils, Saint-John's wort oil extract, patchouli, cedar, sandalwood essential oils, vitamin E.

30ml
Properties: Cold pressed hemp seed oil is great for hydration and regeneration. It gets absorbed quickly, it reaches deep into skin layers and help them retain moisture. St. John's wort extract is one the nature's best substances that balances functioning of face's sebaceous glands. The extract provides antiseptic and antibacterial action, helps to normalize hydro-lipid layer, improves skin's microcirculation and tonus. Rice bran and almond oils nourish and hydrate skin. Patchouli, Atlas cedar and sandal wood give this face oil a pleasant wood scent, also helping to make skin firmer, protected from inflammations and recovering faster from small wounds and bruises.

Usage: oil is applied to clean wet face with light massaging touches. It's crucial to leave oil applied for 7-10 minutes to be absorbed. Oil can be used once or twice a day as a morning and evening care and nutrition routine (or part of it).