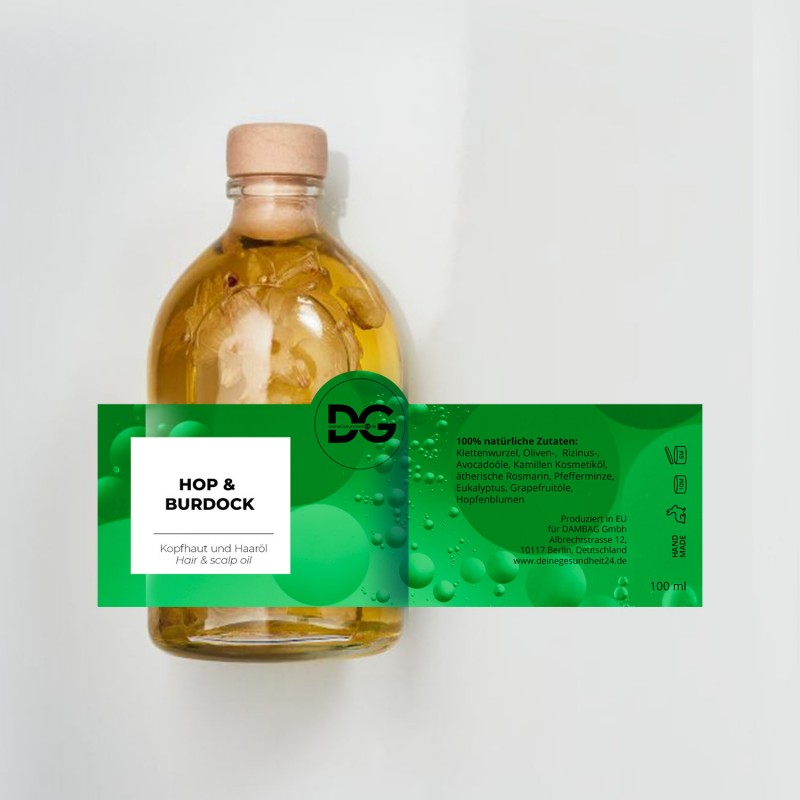  
HOP & BURDOCK. SCALP & HAIR OIL
for scalp and hair of any type

100% natural ingredients: burdock, olive, avocado, castor, chamomile cosmetic oils, rosemary, mint, euсaliptus, grapefruit essential oils, hop flowers.
100 ml
Properties: This oil blend promotes a clean and healthy scalp which in turn ensures hair growth. Castor oil is anti-inflammatory and anti-microbial, it seals moisture in the skin. Burr oil reduces dandruff, improves hair strength and shine. Essential oils Rosemary, Eucaliptus and Grapefruit stimulate blood flow and improve circulation.
Usage: Apply to wet scalp and let it soak for 15-30 minutes. Cover your head with a towel if desired. Rinse it out and shampoo your hair a few times. Best if used in sauna or spa.