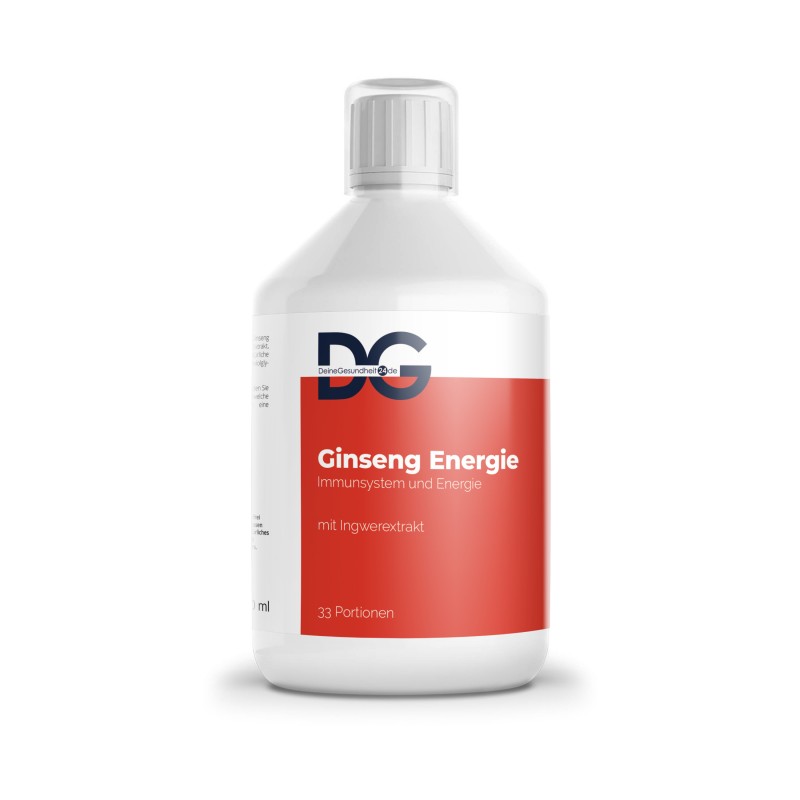  
GINSENG ENERGY. GINSENG ENERGIE
Immune system and energy

GMO-free and naturally free from gluten, soy, egg, nuts and lactose. 100% natural flavor and color

15 ml:
Ginseng (Panax Ca Meyer) 1250mg
Siberian ginseng (Eleuthero) 750mg
Ginger powder extract 600mg
Vitamin C (ascorbic acid) 80mg
Vitamin B12 (cyanocobalamin) 250µg

500ml
Ingredients: Pure multiple filtered water, sucrose, ginseng extract (Panax ginseng root), Siberian
Ginseng extract (taiga root), ginger powder extract, ascorbic acid, anhydrous caffeine,
Acidity regulator (citric acid), natural flavors, preservatives (potassium sorbate, sodium
Benzoate), sweetener (steviol glycosides, sodium cyclamate, sodium saccharin), cyanocobalamin.

If you have any illness, or are pregnant or breastfeeding, consult your doctor before use. Discontinue use if any adverse reactions occur. Food supplements should not replace a varied diet.

Store in a cool place. Store in the refrigerator after opening.
Use within 2 months of opening.
Keep out of reach of small children.

Recommended intake: 15 ml per day. Shake well before use.