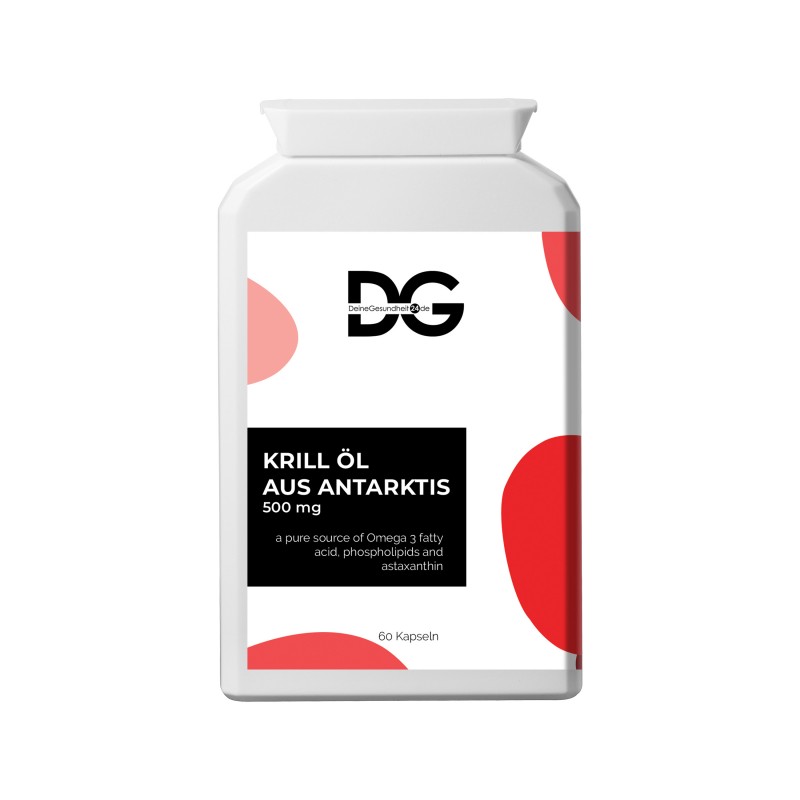  
ANTARCTIC KRILL OIL
Pure source of Omega 3 fatty acid, phospholipids and astaxanthin.
Contains no added: artificial colours, flavourings, preservatives, dairy products, gluten, lactose, soya, sugar, wheat or yeast. Suitablbe for vegetarians. Kosher approved.
Per 715mg capsule:
Krill oil (Superba) - 500mg,
incl: total Phospholipids (of which Phosphatidyl Choline 150mg, of which Choline 25mg) - 200mg;
omega 3 (of which EPA 60mg, DHA 27.5mg) - 110mg
Astaxanthin - 50mcg
Ingredients: Krill Oil (Euphausia Superba) Extract (Crustacean), Capsule Shell (Bovine Gelatin), glycerol, water.
Warning: not suitable for persons with an allergy to fish or shellfish. People with coagulopathy or taking blood thinning medication should consult their doctor before use. Not intended for use by pregnant or lactating mothers.
The specified recommended daily intake should not be exceeded. Dietary supplements should not be used as a substitute for a varied, balanced diet and a healthy lifestyle. Consult your doctor before taking supplements.
Keep out of reach of small children. Store cool and dry.
Recommended dosage: 1-2 capsules per day.
60 capsules